Connecting Mailchimp to WP Contest Creator is a breeze.
1. Login to Mailchimp account
2. Click "Account"
3. Select API Keys from Extras Drop Down Menu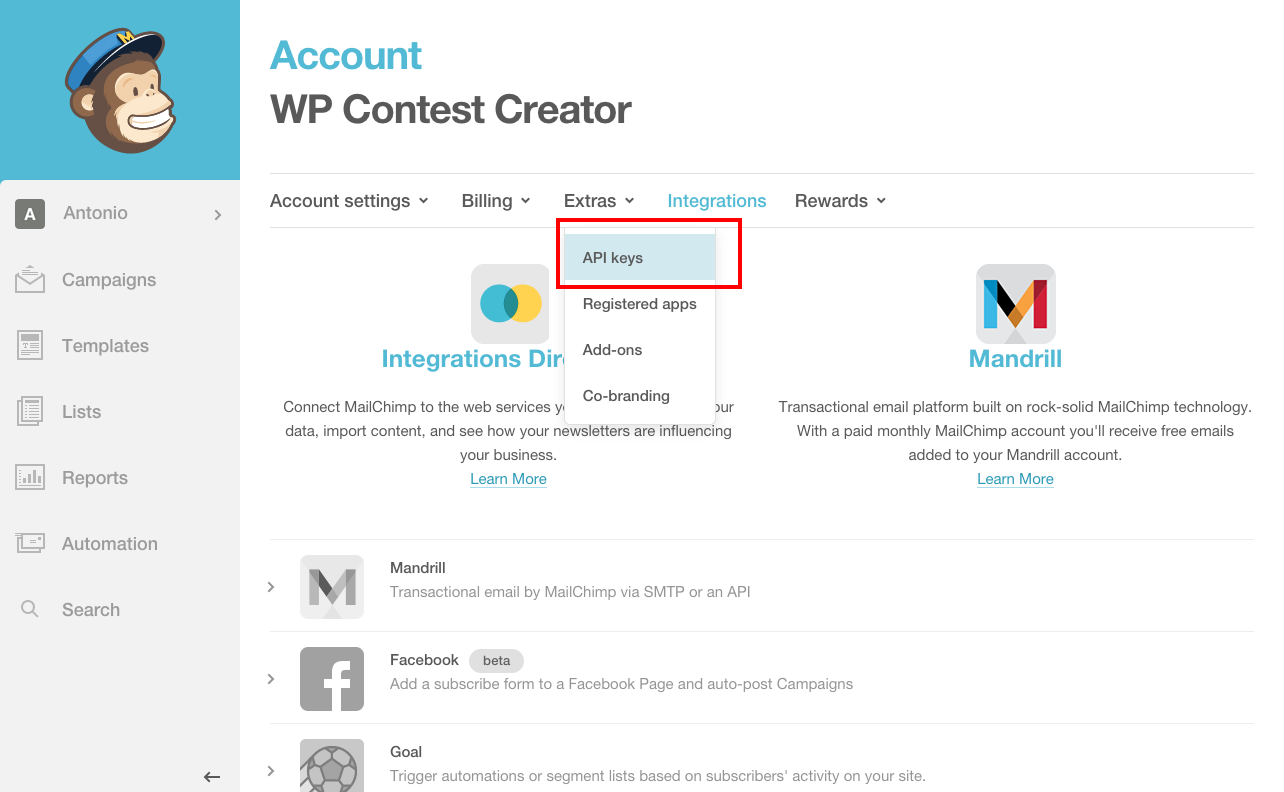 4. Add a new API Key, give it a label for your reference and copy the new API code.
5. Insert your API key into WP Contest Creator to begin selecting your lists, and assigning your fields
That's all there is to it!